As the weather is warming up, it's the time of year that most Jeep owners start planning road trips for adventuring in their Wranglers. If you're just getting started with this process, then you've come to the right place!
In this week's blog, we're providing you with some motivation to get out there with your Jeep this upcoming off-road season.
Why?
Because your Wrangler wasn't designed to simply be a daily commuter or, even worse, to collect dust in your garage. It was meant for so much more, and so are you!
So, if your New Year's resolution wasn't to get out on the open road more in your Jeep and explore this beautiful country, hopefully this comprehensive list of the top off-road destinations in the United States will quickly change that.
Before you go taking off to one of these off-road paradises, though, it's important to be prepared! Browse our incredible selection of Jeep off-road accessories we carry at Altitude Jeep to make the most of your time on the trails this year!
If you're looking to enjoy more off-roading in your Jeep this year but don't know where to begin, don't worry — we're here for you! See our tips for getting your jeep off-road ready to determine which Jeep off-road accessories you'll need to be equipped with. Then check our off-road driving tips that walk you through proper preparation as well as handling the trails.
From the open desert lands of the west to the wooded forests of the east and everything in between, the following are our picks for the best places to take your wrangler off-roading this upcoming year.
Hollister Hills SVRA - Hollister, California
Hollister Hills is California's first State Vehicular Recreation Area (SVRA) and a 4x4 haven with over 24 miles of bending trails through the Gabilan Mountains and Salinas Valley. Featuring a man-made obstacle course with a giant mud bog, this off-road destination puts even the most experienced trailblazers to the test as crowds form on the weekends to watch Jeepers attempt to complete the course without getting stuck in the thick mud. If you live out west, this is a must-visit and offers a great switch-up from the red clay trails of Utah.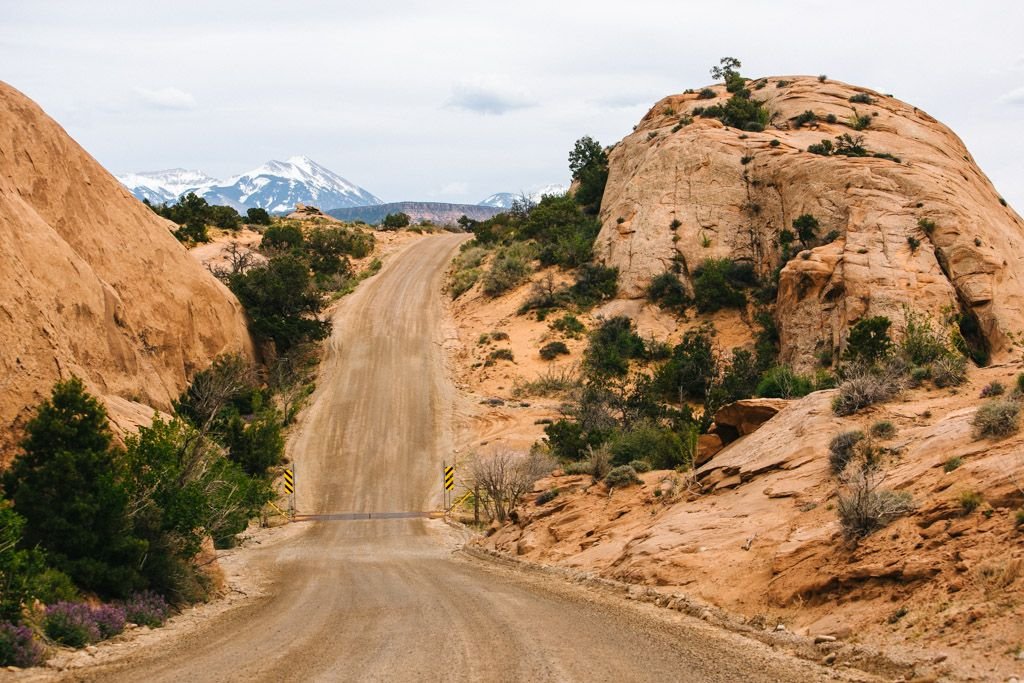 Sand Flats Recreation Area - Moab, Utah
This off-roading destination shouldn't come as a big shocker to any avid trail runner. Quite possibly the off-road capital of the world, Moab is a giant playground in southeastern Utah for enjoying a variety of outdoor activities, from off-roading to mountain biking, hiking, rafting, and more. The Sand Flats Recreation area is where Jeep Wrangler owners nationwide flock to for 9,000 acres of pure off-roading fun, but there are off-roading trails surrounding the entire city. See our best off-roading trails of Moab for more information on where to head for your desired trailblazing shenanigans. So if you are yet to make your way to this iconic place with surreal landscapes and adrenaline-pumping climbs, put it on your list!
The Cliffs Insane Terrain Off-Road Park - Marseilles, Illinois
They don't call it "insane terrain" for nothing! If you're looking for a good challenge and to give your Wrangler a nice coating of mud, head to Illinois where off-road enthusiasts converge in this heavily wooded park. Just be sure to watch out for deep mud holes that disguise themselves as puddles to suck up Wrangler tires. The park also provides tours where your guide will show you the ropes of the best trails the area has to offer.
The Redneck Yacht Club - Punta Gorda, Florida
If you're looking to get down and dirty with the best of them, head down south to this wild and rowdy off-road camp. This is the ultimate park for mudding and off-roading enthusiasts alike and is the largest of its kind in the Sunshine State. The 800-acre park features a mud track, three mud holes, camping, food vendors, and a whole lot more. While we don't recommend bringing your brand new Jeep Wrangler here, if you have an older CJ with a heavy-duty suspension and loaded with other Jeep off-road accessories, then this is the perfect place to truly put it to the test.
Mojave Road - Arizona and California
There aren't many better ways to spend a few days behind the wheel of your Wrangler than traversing the Mojave Road. Starting in Bullhead City, Arizona, and ending in Newberry Springs, California, this 140-mile trail is loaded with grand scenery, historic landmarks, and off-road thrills (and snakes). Originally paved by Native Americans, this road has been traveled by Spanish explorers, pioneers, and the U.S. Army over the last few centuries. It's home to many of the southwest's most notary landmarks such as the Colorado River, Joshua Tree Forest, Rock Spring, and Soda Lake. So if you're looking for more of an off-road adventure where you can cruise with the top off and soak in the sun and the scenery, this is the destination for you — just remember to pack lots of water.
Alpine Loop Trail - Silverton, Colorado
If you've yet to experience the one-of-a-kind beauty that southwest Colorado has to offer, this should be a travel destination that's up high on your list. The Alpine Loop Trail and Historic Scenic Byway passes through a multitude of historic ghost towns along with "million dollar views" of the San Juan Mountain range. The trail extends 63 miles, crossing 12,000 foot passes with relatively easy trail for your Jeep Wrangler to tackle as you soak in the views of the breathtaking vistas around every turn.
Rubicon Trail - California
Sitting on the west side of Lake Tahoe just roughly 80 miles east of Sacramento is the 4x4 wonderland known as the Rubicon Trail. Boasting incredibly challenging terrain, there's a reason that Jeep named its stoutest Wrangler 4x4 trim model after this destination. While it may be only 22 miles long, the Rubicon slices through the heart of the El Dorado and Tahoe National Forests and is the granddaddy of all rock crawling trails. Certainly to be on the bucket list of every die-hard 4x4 enthusiast, we highly recommend adding it to yours if you haven't done so already. Just be sure to be well equipped with a Wrangler that has at least a three-inch lift, 33-inch tires, and some rocker guards. If not, you can expect a good deal of sheet metal damage.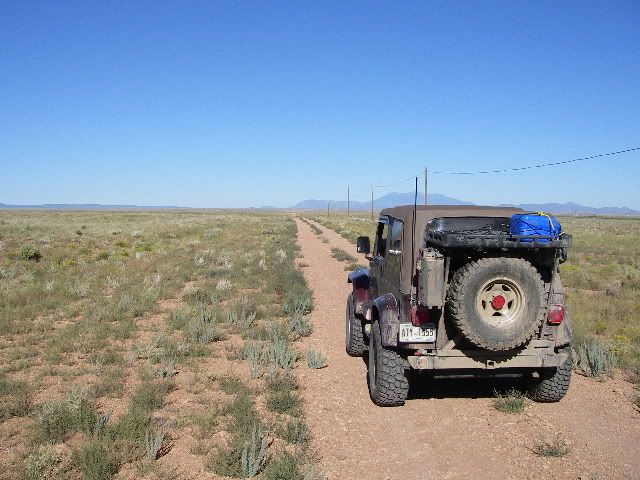 The Trans-America Trail
Looking for a true overland experience with your Jeep? Look no further than the Trans-America Trail. Starting in Southeast Tennessee and taking you all the way to Southwest Oregon, this trail winds over 5,000 miles through the heart of America with every type of terrain imaginable. No matter where in the country you live, you can hop onto this trail at a variety of points along the way, as well as make pit stops for visiting different towns throughout your journey. If you decide to tackle the entire trail, you'll travel through a dozen states, see roughly every form of landscape, and experience every form of trail that this country has to offer. Depending on the weather, expect to come across mud, sand, snow, rocks, and just about every other form of nature along your adventure-filled path. This is certainly the grandest off-road journey that America has to offer, and it's sure to leave you with many lasting memories, along with putting your Jeep off-road accessories and trailblazing skills to the test.
Whether you're a rock crawling off-road junkie, an overlander, or simply a Wrangler rider that likes to cruise on the open backroads, there is certainly a great destination for you and your Jeep on this list to fit into your schedule this upcoming year. Likewise, in our online aftermarket Jeep shop, there is sure to be a Jeep off-road accessory or another custom Jeep accessory for you to elevate your ride for this year's travels. So browse our collections today!